Useful Arts was born out of an aesthetic quest for vibrant, living sound straight from the source — not merely a technically clean sound that needs enhancement after enhancement to speak in a mix. Back in the days when the U-47 was a commonly-used "standard" microphone, there were no "standard" preamps — studios used hand-built consoles with custom tube preamps designed to capture the personality of the recording. In the same way, our hand-built products are designed to enhance dynamics and perceived tonal richness, not simply to make a small signal electrically bigger. We invite you to hear for yourself the difference that philosophy makes.

The SFP-60 is a two-channel, full-featured all-tube mic pre designed to make microphone signals pop in a mix without the need for other enhancement. We view the microphone and the preamplifier as a single unit – the signals coming out of a microphone are useless by themselves, and we only know what the microphone is doing after the signal is presented by the preamp. It seems a shame to use a great microphone and never hear the majesty of its sound, so we designed the SFP-60.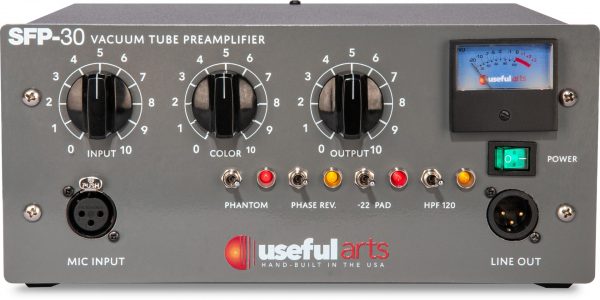 The concept behind the SFP-30 is simple: Take the exact audio and power circuitry from the SFP-60, put a single channel into a tabletop format, and make it less than half the price of the SFP-60. Done. Everything about the SFP-30 signal path is identical to the SFP-60, except that the SFP-30 lacks the DI input. Other than that, you can now get the finest, most flexible tube preamp available — with the legendary variable second harmonics from the SFP-60 — in a compact package costing only $1299. A better sonic toolkit for recording simply isn't available at this price. Anywhere.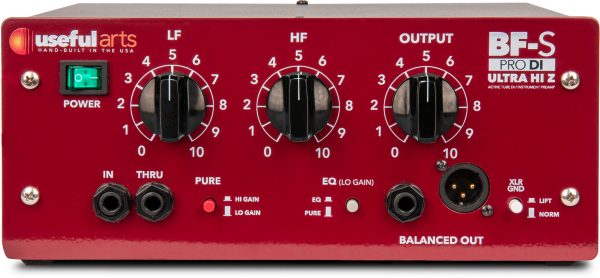 The concept behind the BF-S is simple. We took the audio circuitry of the BF-1 and coupled it with the linear power supply from the SFP-60. The result? Astounding clarity, headroom and noise specs that only come with the nearly-noiseless high voltage that a linear power supply can deliver.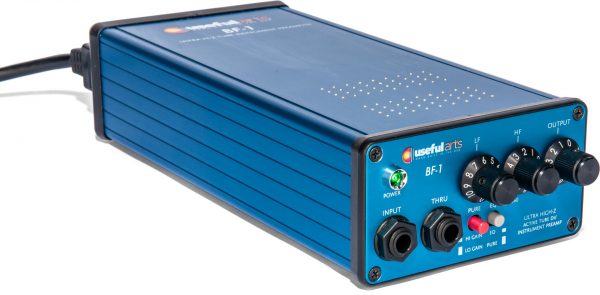 The BF-1 is an all-purpose interface for any instrument with a pickup that enhances clarity, detail, audibility and dynamics whether used between the instrument and amp, the instrument and a PA or recording device or all of these at the same time. Whatever you plug into it just sounds better. This isn't because the BF-1 changes the sound of the instrument – it's because it preserves it in a way that the input stage of an amplifier or a console simply can't. Once you feed your amp, console or converters a strong representation of what's actually coming out of your instrument, you'll be amazed at how good it really sounds. (It's been sounding this good all along, but now you can finally hear it!)